The Global Yacht Charter Market Report proves one more time Yachtico's leading position in the global yacht vacation market (…)".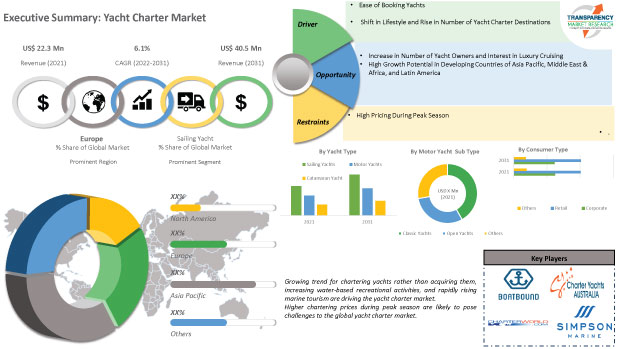 In a recent report by Transparency Market Research (TMR), the vendor landscape of the global yacht charter market is expected to be having a stable growth owing to the increase in disposable income of people especially in the emerging nations of Middle East and Africa, Latin America and Asia Pacific.

This report studies the global Yachts Charter market, analyzes and researches the Yachts Charter development status and forecast in United States, EU, Japan, China, India and Southeast Asia. This report focuses on the top players in global market, like Yachtico Inc.

@ transparencymarketresearch.com